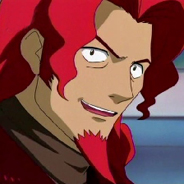 Dragon Named Red
Since joining the Broines, I've shed my label as a "Furry". I don't even like the label "Fursuiter." I'd rather be called an actor.
 
There are plenty of furries that, Surprise, are just like me in the since that we can be major assholes if things go too far. It's the 1% that you are seeing these days. That 1% is the main reason why I can't wear a tail on an Air Force Base if I wanted to, because that tail can represent that one percent. Yeah, I would love to suit up for the squadron sometime, but unless the public view on furries change, which it won't, that won't be possible.
 
It's because of that 1% that I try to stay out of a large part of the furry fandom.