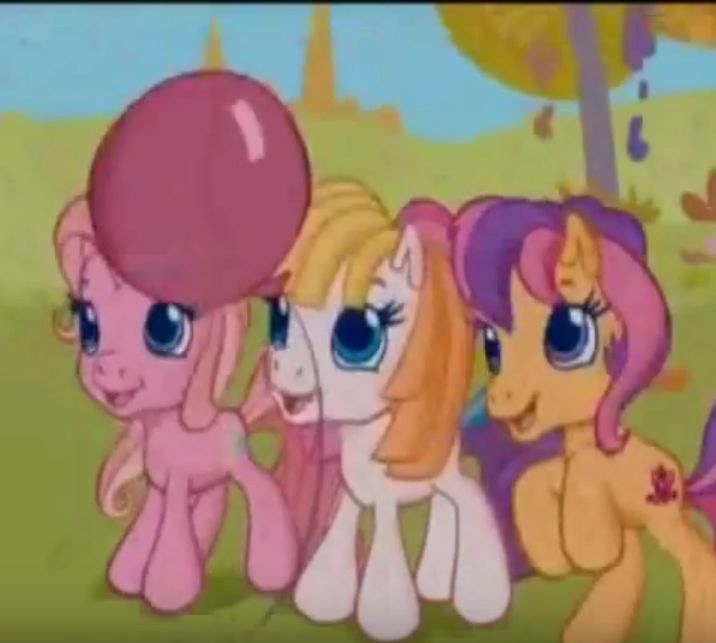 Applepie1973
Nostalgia Purist
Prologue
It had been for ten years ago that Rainbow Dash had met with Gilda for the first time in Cloudsdale. It was a sunny day in the Winter, and Rainbow Dash and Gilda had been flying through the forest by Ponyville where they had been on vacation. Nopony was in the quiet and warm forest except for Rainbow Dash and Gilda. Then had Gilda and Rainbow Dash heard shouting of somepony deeper in the quiet forest. It sounded like somepony had been shouting to the pegasus pony and the griffon.
"This sounds like somepony is shouting for help, and it is lost somewhere in this forest." the pegasus pony told Gilda.
The pegasus pony and Gilda searched through the forest for the lost pony. But that lost pony who cried for help was nowhere to be found. It felt like an entity had followed them. The two friends thought they had seen the pony cry for help run all it could through the forest. Rainbow Dash and Gilda flew quickly after the pony that suddenly got away again. Then was a thing suddenly beginning to show itself in front of Rainbow Dash and Gilda, and it was the living corpse of a filly that was covered in blood as it had a torn dress.
"Let's get out of here quickly and up to Cloudsdale obefore those things get us." Gilda shouted to Rainbow Dash.
After that experience had Gilda and the pegasus pony not returned to that forest.
Part 1
Ten years later in the had Gilda left Pinkie Pie's fake surprise party in a crowded and decorated Sugarcube Corner for her arrival in Ponyville the first day in April. Gilda had been flying away from Ponyville, and far away somewhere in the Eastern part of Equestria.
"This has to be the last time I am visiting Dweebville." Gilda told herself.
It was a sunny afternoon, as many guests including Berry Punch and Minty were arriving at the party in Ponyville for Gilda that had left after being pranked out of her party. There was cakes, games like pin the tail on the pony, blindfold games and more.
"Today I will also give a cheer for our new Twilight Sparkle that had moved in for a year ago, so let's give a cheer for her." Pinkie Pie told her cheering friends and smiled.
"And also a cheer for our new citizen Minty." the pink pony told the cheering crowd.
The room had been decorated with banners, confetti and big sparkling colourful balloons in many shapes that Pinkie Pie and Spike had inflated. Pinkie Pie and Spike grabbed and released a clear and very long bended balloon for some minutes, as the balloon squeaked loudly. Thereafter had Spike been sitting and examining himself between the legs. The horny baby dragon kept on rubbing himself between the legs in over an hour in the crowded room. At last had the baby ecstatic dragon reached his second climax by watch Pinkie Pie hug the long and squeaking balloon.
"I wondered who Gilda was that you mentioned earlier, until she showed up today." Rarity said to Rainbow Dash.
"Me and Gilda had met each other for the first time at the Junior Speedster Flightcamp for ten years ago." the pegasus pony told Rarity.
"Gilda had told me that she had been raised in another country far to East of Cloudsdale." Rainbow Dash said to Rarity.
Twilight, Rarity and Applejack grbabed a balloon for an hour, and then she had sucked Twilight's horn for some minutes. The farmer pony gave the horny unicorn pony a hornjob until she reached her second orgasm. Then there was selection of games, drank cider, and enjoyed a large slice of cake from Sugarcube Corner. It was late night when the party ended.
"That had been such a marvelous party you had held." Rarity told Pinkie Pie and smiled.
Pinkie Pie had taken all of the many decorations down after the party early in the morning.