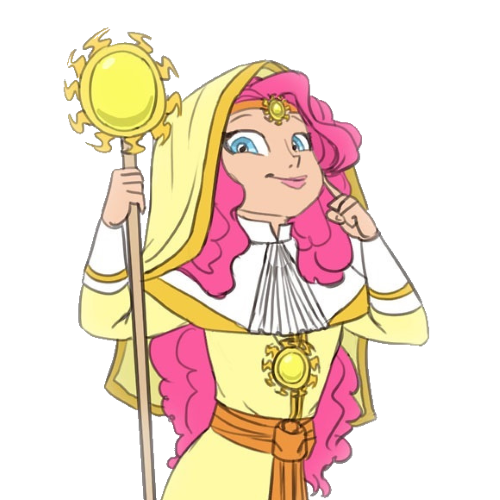 Mildgyth
Moderator
Humata, Hukhta, Hvarshta
Regional Politics — Mazandaranian Satrapies
The queendom of Mazandaran is comprised of 42 satrapies in three main islands, and much like Equestria, is held by Celestia and her co-shahs. However, the distance from it to Equestria (even with modern airships, a trip from Rew-Ardašir, in the coast of Pars, to Sâxâbehamayazatapura, the westernmost major city, takes one or two days.) more or less ensures that Mazandaran is mostly autonomous from Equestria.
Most the satrapies differ from the Equestrian ones by following a hereditary succession system instead of the satraps being appointed by Celestia like in the mainland. some of them originate from the original colonies founded in the place from the 15th century onwards (which is the case for most of the eastern satrapies) and other from
parmush
chiefdoms that went under Equestrian suzerainity. (especially prevalent in the west).
The satrapies are also largely politically autonomous to a extent that isn't seen in Equestria. However, the past few decades have seen a trend towards unification, leading the queendom to function more as a confederation of satrapies. the main satrapy of the region is Raudeardwahišt, which possesses a great deal of economic importance in spite of its small size.
The second line under the satrapy names are their names in the Equestrian alphabet, which i heavily based on the Gothic one. a guide to what the letters mean is here.
Following a list of satrapies:
Sâxâbehamayazata
Population: c. 1,800,000
Foundation: 1398 SE
Capital: Sâxâbehamayazatapura
Siryib
Population: c. 200,000
Foundation: 1398 SE
Capital: Arakayu-Zurvandokhtkert
Itambaraxa
Population: c. 300,000
Foundation: 1398 SE
Capital: Masayabad
Parnambuxa
Population: c. 900,000
Foundation: 1398 SE
Capital: Absang
Goyazistan
Population: c. 700,000
Foundation: 1545 SE
Capital: Ostad-Artafarnah
Tabayaristan
Population: c. 420,000
Foundation: 1410 SE
Capital: Spedatangepura
Potywarastan
Population: c. 350,000
Foundation: 1415 SE
Capital: Veh-Narseh
Siryara
Population: c. 900,000
Foundation: 1402 SE
Capital: Dez-Artavazd
Piawai
Population: c. 300,000
Foundation: 1480 SE
Capital: Vahshatabad-Vinduyih
Tremembistan
Population: c. 700,000
Foundation: 1454 SE
Capital: Veh-Huvaxštra
Paragan
Population: c. 800,000
Foundation: 1472 SE
Capital: Xwurdširaz
Spentaurvan
Population: c. 500,000
Foundation: 1398 SE
Capital: Perozih-Mithrabana
Navamiyanrudan
Population: c. 600,000
Foundation: 1539 SE
Capital: Parnapura
Xamyaristan
Population: c. 320,000
Foundation: 1448 SE
Capital: Ardwisuranahidmordab
Abiponistan
Population: c. 400,000
Foundation: 1450 SE
Capital: Tukmandašt
Ambuwexag
Population: c. 400,000
Foundation: 1548 SE
Capital: Ikuiapag-Hormazdkert
Embayastan
Population: c. 470,000
Foundation: 1510 SE
Capital: Wuzurghamun
Raudeardwahišt
Population: c. 2,000,000
Foundation: 1424 SE
Capital: Raudeardwahišt
Manazistan
Population: c. 600,000
Foundation: 1514 SE
Capital: Manazabad
Parawaygan
Population: c. 700,000
Foundation: 1526 SE
Capital: Ramhormozd-Daryavaha
Uruwaygan
Population: c. 350,000
Foundation: 1500 SE
Capital: Abikof-Vindarna
Wuzurgraud
Population: c. 1,100,000
Foundation: 1488 SE
Capital: Šadkamlangargah
Kariyistan
Population: c. 440,000
Foundation: 1509 SE
Capital: Morgababad-Xšayasrhan
Parnam
Population: c. 680,000
Foundation: 1506 SE
Capital: Kortibapura
Sãxâbgušmahi
Population: c. 2,500,000
Foundation: 1462 SE
Capital: Aratakert
Nemrozkan
Population: c. 1,500,000
Foundation: 1464 SE
Capital: Siyadzarbad
Aranistan
Population: c. 230,000
Foundation: 1592 SE
Capital: Axšangkaran
Šilistan
Population: c. 400,000
Foundation: 1616 SE
Capital: Šahdokht-Xwarrah
Aryunaraud
Population: c. 1,200,000
Foundation: 1580 SE
Capital: Wehwadi-Hušang
Kušabamba
Population: c. 450,000
Foundation: 1626 SE
Capital: Kušabambapura
Xšarkas
Population: c. 400,000
Foundation: 1650 SE
Capital: Aštibolandeh
Potokši
Population: c. 700,000
Foundation: 1595 SE
Capital: Potokšipura
Xuskvangh
Population: c. 1,600,000
Foundation: 1582 SE
Capital: Ikmapura
Mešixistan
Population: c. 1,400,000
Foundation: 1591 SE
Capital: Mešikatenoštitlang
Xwurdhormuz
Population: c. 500,000
Foundation: 1614 SE
Capital: Hekatlacopura
Wayastan
Population: c. 700,000
Foundation: 1588 SE
Capital: Wayakkil
Mayistan
Population: c. 600,000
Foundation: 1610 SE
Capital: Navaraga
Xundurmark
Population: c. 900,000
Foundation: 1588 SE
Capital: Bakatapura
Tamahalep
Population: c. 600,000
Foundation: 1617 SE
Capital: Navahalep
Šalisk
Population: c. 500,000
Foundation: 1605 SE
Capital: Dareasang
Wašiakag
Population: c. 900,000
Foundation: 1612 SE
Capital: Wašiakagpura
Xumayag
Population: c. 500,000
Foundation: 1625 SE
Capital: Navarrajan