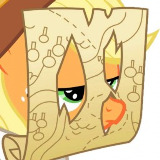 toxicitzi
@Dragonpone
did you mean something like this?  
it has both stockings and christmas stockings, which is correct, I didn't see anything else in my search that could match any image there going into stockings instead.  
I am finding more and more results going into stockings instead of Christmas stockings instead
, which doesn't make sense, because it has no stockings in them.  
As for the tags, I'd wager that 'stocking' itself seems like a tag that should be merged/aliased into stockings, it shares the same word, meaning and definition, while also avoiding any christmas stockings falling under either of those two, as they're completely different things (stocking/s - the thing you wear on your legs, Christmas stocking/s - the sock shaped bag you put on a wall).