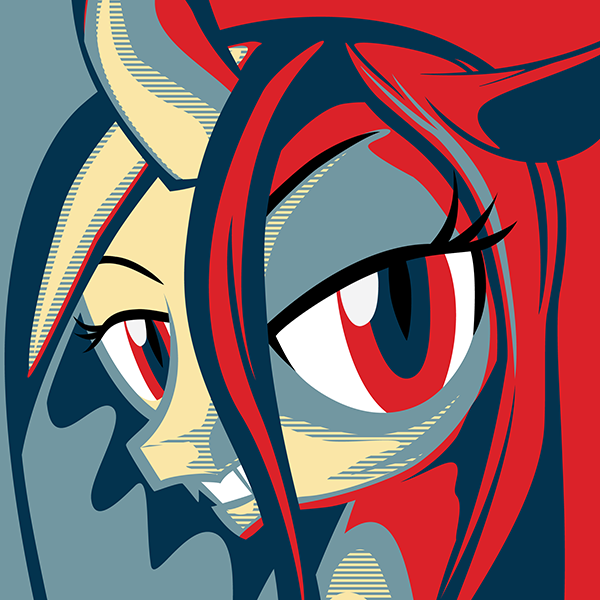 Marker
Misanthrope
Version 1.4.0
New features:
— Added basic support for forum posts: i.e. they only work on comments on the same page.
— Autolink image embeds: Don't you just hate it when someone embeds an image like
!https://derpicdn.net/img/2012/6/17/5458/thumb.jpeg!
and you have a hard time trying to get to its original page?
This feature will automatically add clickable links that essentially turns
that
into
!https://derpicdn.net/img/2012/6/17/5458/thumb.jpeg!:/5458
so you could easily follow the link to its source.
Also works for external images, the script will link to the original URL instead of
camo.derpicdn.net
version.
Images that already has a link will be unaffected.
— User settings: Some features of the script can now be turned on or off via the
settings page
.
Finally got off my lazy ass to fix:
— Spoiler reveal in previews doesn't take into account user's current theme.
— Spoilers can now optionally be revealed in highlighted comments (i.e. when the comment is within the viewport).
— Reply link underline works on highlighted comments.
Thank you for using Derpibooru Comment Enhancements, don't hesitate to yell at me if anything breaks.