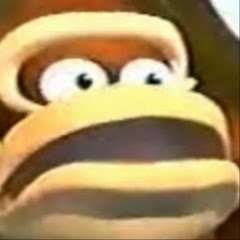 Posts: 579
Arcaire
🤔
Update
BACK IN (MIDNIGHT) BLACK,
IT'S IN THE RACK,
IT'S BEEN TOO LONG IT'S GOOD TO BE BACK
Server migration complete. Regular scheduled pony may now commence. Greets out to the booru texmix.
—
There's been murmurings for a while of a server migration for the booru, to support the ever-growing font of pone that blesses us daily. We've been putting off the migration for a bit with lame excuses like "I have work to do" and "I have a headache" but apparently we need to stop that now and actually migrate this thing. So, we'll be moving from our current server (Celestia) to our new one (Luna). With it comes expanded processing power and a bigger disk with a bit more resiliency, and a better network to take advantage of.
You may see minor improvements to speed allowing you to argue about background colors and politics ever so slightly faster than usual.
For those interested in technical specs, here they are:
2x Intel Xeon E5-2620 8-core CPU
128GB DDR4 RAM
3x 480GB SSD in RAID-5
5TB SAN in RAID-10
The plan
We've started migrating the images now – there's nearly 3TB of them!
Starting some time on Thursday, December 22 (EST), the booru will go into a soft-lock, preventing any site interactivity.
That's no profile editing, or new users, posts, comments, or threads. This'll be locked out until the migration completes.
However, viewing the site (in all aspects) will remain as normal.
Pretty much as soon as we lock interactivity we'll begin migrating the site to the new server. The latest version of the app will be spun up, and then we'll go about moving everything else over.
The clan
byte[] and I will be handling the server migration. Please refrain from yayposting at us at regular capacity, as we'll be pretty busy during this time.
The span
Estimated maximum interactivity-locked time is 6 hours or so, but it could be half of that if we work together instead of arguing over custody of the server or which version of tmux to use or something. We're leaving some buffer room for our DNS records to update to the new server, but given our configuration it should be instantaneous and transparent.
What will change?
The site will get faster. Nothing else is changing. You won't lose any content, you won't lose your profile, you won't need to sign up again. I'm actually not convinced you'll even be logged out, honestly.