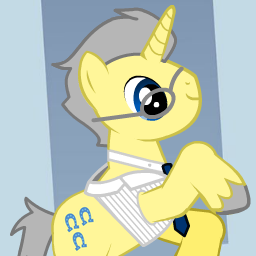 DrEraser
@Beau Skunky
Imagine if you were browsing pictures of Scootaloo, and several of them had her flying under her own power, with no devices. And when you read the comments on one, someone commented, "I liked her better flightless."
Some people take disability representation a lot farther than expected, hoping and wishing that disabled characters never get better, and in some cases, don't find workarounds. It adds to the drama to have outliers whose skills are either worse (Scootaloo) or better (S1 Twilight) than their peers. But how horrible would Scootaloo feel if Apple Bloom muttered to Sweetie Belle, "I liked her better flightless"?
Spike has no wings, but so far, all other dragons do. Most of the fandom has been assuming he's just too young, and will grow them later; after all, Twilight described him as a baby dragon. He's only as old as the mane 6's cutie marks, which likely happened within 5-10 years prior to the show starting.
It's a natural expectation that he'd grow wings,
and it's a claim far out of the ordinary that he's the only on-screen representative of a previously undescribed "earth dragon" species. And because humans are contrary, contradictions of their expectations will be met with shock and anger.