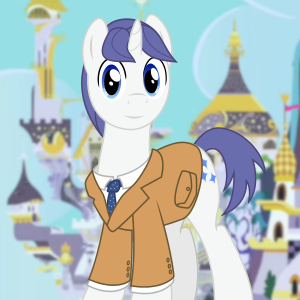 Cirrus Light
Sciencepone of Science!
"@redweasel":/1385850#comment_7279164
Unless you've seriously studied this stuff for years and are an absolute genius, I don't think you'll find major revisions to it based off a few minutes of thought.

The reason they're confined to these three dimensions is because the endpoint of every string is some other n-dimensional brane.

See, it's kinda a misnomer to call them "branes" and "strings", really branes are just strings but higher-dimensional ones, and strings are just 1-dimensional branes.

Baryonic matter is all composed of strings that have their endpoints on our brane. Gravity is the exception - I think, iirc, it's because gravity is described by a tensor field rather than a vector field, or something like that - this has something to do with the formulation of Superstring theory that means that gravity would have to be a string with another 1d string attached rather than our 3d brane, meaning gravity is free to bleed into higher dimensional space, thus it wouldn't follow the inverse-square law until it "saturates" the higher dimensions, so you could see it bleed into the higher dimensions over short distances.

I don't know this for sure, but I'm guessing that might actually have something to do with why they thought they might make black holes in the LHC - but the main thing is it'd explain why gravity is so much weaker than the other fundamental forces.