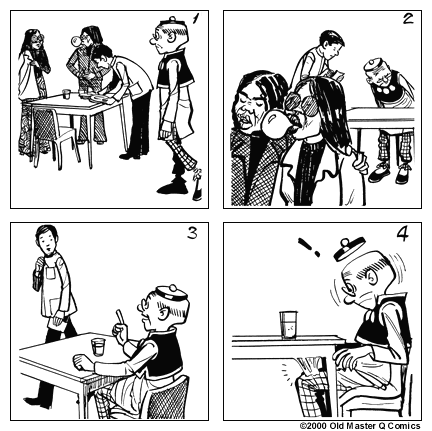 THAT WAS !!! RUINED by a used piece of candy!!!
 


….Why don't you just bring out that spare chest you have lying around?
 


Didn't you heard what I said??? !! One of the most expensive fabrics ever known to the fashion world!!
 


This fabric is , as it has the softness of a bunny's bottom and hugs you tight like a butterfly's cocoon!
 


I spent an equivalent of Sweetie Belle's college fund for that masterpiece!!! It's practically !!
 


Well if it's irreplaceable, then WHY THE H311 ???!!
 
Click here for more Master Q Parodies!
 
P.S. There's a fanart about my second comic panel; click here to check it out!! 
>>1357629 (deleted)
Comments