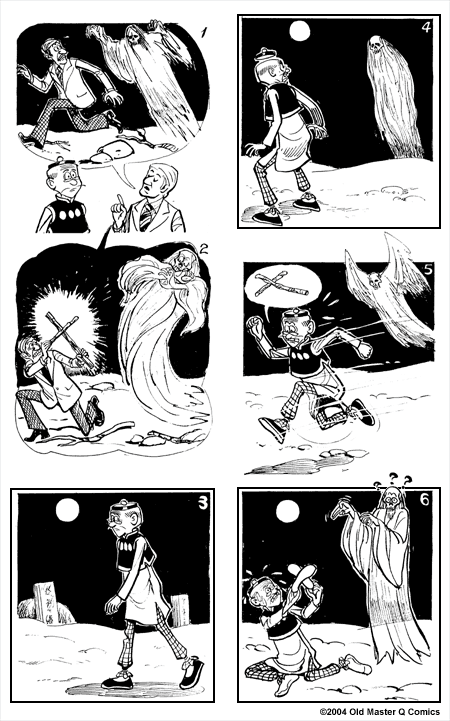 Okay, SERIOUSLY???!!! What's with you ghosts getting all crossed-eyed over crosses objects??
 

Do you have to take the time to assess over your before you decide to kill them outright in the middle of F&&&KING NOWHERE???!!!
 


I mean, what kind of evil and powerful mythical creature gets scared by two simple INTERSECTING STICKS???!!
 


That's like a getting scared over a , even though it's actually written in Hebrew!
 

 
My OC Rin Ayakugi, who fights demonic and malevolent spirits with his ninjitsu skills ; fights with his kunai knives and butterfly swords
 
Click here to watch more Master Q Parodies
Comments