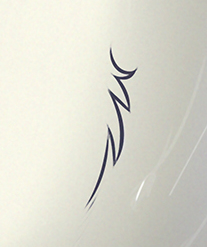 Vinyl Fluff
What the Fluff?
"@TheOtherPinkiePie":/1261977#comment_5474060
[bq="TheOtherPinkiePie"] "@laofuzi":/1261977#comment_5474053
I see you've gotten a new account. I read your bio. It is sometimes a little hard to remember your password. That's why I always use the same password for anything. [/bq]
Horrible idea. You see how every so many months there's a story about how a large site or corporation gets hacked or something gets leaked, and suddenly account details for millions of people get stolen? The first thing the people who stole the information do is hit every major site and try logging it.

So let's say you use the same email address and password on some backwater forum. And it's user database gets compromised. If you've got Amazon, eBay, Steam, PayPal, et al accounts, you're now screwed.

You should always use a different password for each site. The trouble of keeping up with it is better than the troubling of having to regain control of your other accounts which may or may not have financial information attached.