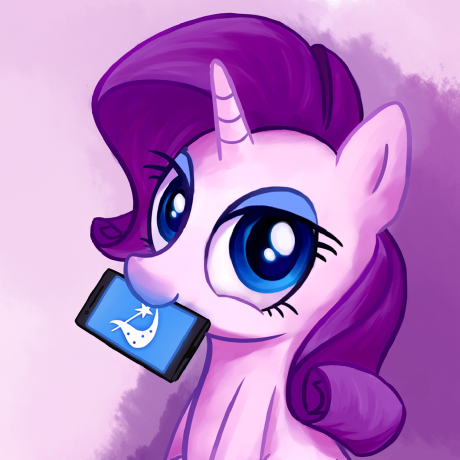 DeliciousBlackInk
Oh, what an impressive work! I like the mystical atmosphere suggested by vast, endless sea that is threateningly dark in foreground, yet appears almost welcoming far, far away, lit by the very first rays of the rising sun, and heavy clouds that are drifting away, shy of the approaching day.

It seems to me that Twilight and Luna have been through a rough night journey. Had the storm have them in a tight grip? Had they lost their way? Were they fleeing from an unspoken danger? It does not seem to matter much for those two now, and the former has the latter to thank for that — her calm, stoic attitude is just one of the things the younger one shall look up to.

Just what is lying ahead of them? The artist, I believe, have left it for the viewer to decide.