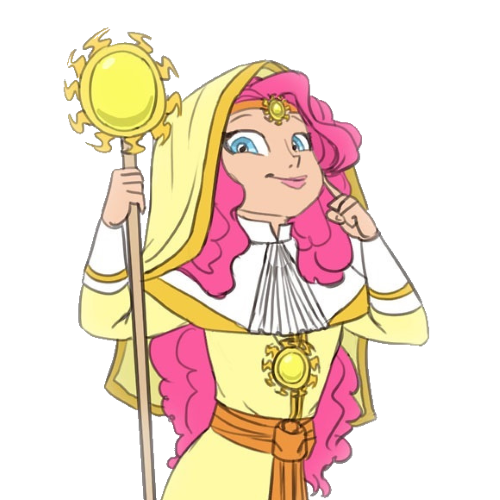 Mildgyth
Moderator
Humata, Hukhta, Hvarshta
*Religion - Mazdayasna and its currents*

Due to Celestia's unwillingness to enforce a strict orthodoxy, there are multiple religious currents within the Mazdayasna, of varying popularity. By the most part, the different currents agree on most matters of morality and usually differ either on politics or theology. The biggest ones are the Traditionalist current and the Khurramist current, which differ from each other on the issue of proselytism and all its political ramifications.

The Khurramist current originated from Mazdakite reformist movement in the 3rd century SE. the original Mazdakism emphasized the need for social equality and had a cosmology somewhat similar to the _Azadaena_. the original movement was suppressed, but over time, their adherents began shedding their most unorthodox and revolutionary precepts, until the point that by the 7th century SE, the Khurramites had become more or less a mainstream current of the Mazdayasna.

They support the spread of the faith through proselytism, reasoning that Ahura Mazda's revelation should be shared with the rest of the world, to offer it a chance at salvation in the day of Frashokereti. oftentimes, this attitude leads to a support for military expansionism or more subtle forms of imperialism.

Although the Traditionalists trace the origins of their current to Setarasuvirles Balmeth's reform in the beginning of the Sasanid era, most of the Traditionalist precepts as seen today seem to have established in the Middle Sasanian period, under Celestia's reign as the Mobadan-Mobad, which leads some to consider Celestia as the second founder of Traditionalist thought.

In contrast to the Khurramites, they deny the efficacy of converting foreigners to the Mazdayasna, reasoning that thay will eventually change the faith to suit their culture instead of adjusting their culture to the religious precepts, eventually making the conversion pointless, and as such, are opposed to proselytism. this general attitude also translates in political terms to a tendency towards isolationism and pacifism.

Aside of those, there is also a number of minor currents, the most proeminent among them being:

-The Sarmanites, inspired by Yauna Gnosticism on theological matters and tend to value ascetism. are divided into multiple subcurrents.

-The Neo-Mazdakists, who have similar teachings to the Khurramites, but put far more emphasis in the notions of equality and social justice than them, placing them closer to the original Mazdakism.

-The Zhunbils, that associate Ahura Mazda with the Sun, and originated in Zabulistan as a syncretism of the Mazdayasna with the traditional Dragon religion. it still has most of its adherents in that region.

-The Darmadaena, a current mostly found in the satrapies bordering Aryavarta, is heavily influenced by the religions from the other side of the Sindh.