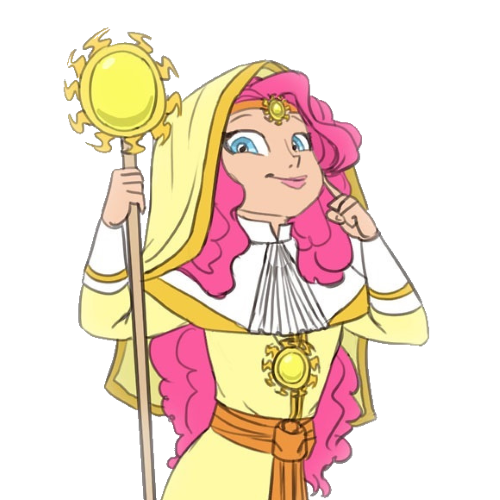 Mildgyth
Moderator
Humata, Hukhta, Hvarshta
*Magic*

All beings are susceptible to being affected by the ambient magic in the world, although how they react to its presence varies according to their kind:

One of the forms in which it manifests is air magic, which is the more visible form of magic for hippogrifs, pegasi, changelings and griffons. Besides enabling such beings to fly despite their wings not being able to lift them off in their own, it increases resilience to fall damage, lightning, and low temperatures and it makes their bodies immune to the "more harmful side effects":/94260 of air resistance, which enables to see in high-speed flights even without goggles.

Dragons, aside of this one, also have fire magic, which enables them to withstand extremely high temperatures without any damage. this sort of magic is why dragons can survive lava baths. In the other hand, thanks to their affinity for fire magic, they have very low resistance to the cold.

In counterpart, Yaks have the opposite problem - while their magic allows them to thrive in low temperatures, they struggle with hot temperatures.

While water magic exists, it's not naturally used by any sentient beings, with the only known example of its use being by the hippogriff-turned-seaponies of Sanetsikuri, who only take this shape with the help of a magical artifact. That form of magic seems to enable them to withstand water pressure, communicate clearly underwater, which accounts for the survival of language among them even after a whole generation underwater, and in counterpart, makes them very vulnerable to dehydration, even though they can breathe out of water.

Earth magic is usually used by Zebras, Deer, Donkeys, Buffalo, Minotaurs, Sheep, Jinru, and Earth ponies, and it's a particularly subtle branch that is often associated with a certain proficience with agriculture (ethereal magic is completely useless in that regard), enhanced strength and durability, and for particularly powerful individuals, manipulation of plants, earth and/or rocks. It is theorized that other beings have more limited amounts of this sort of magic.

Æthereal magic is far less accessible than the aforementioned types, although vastly more powerful, and only unicorns, kirin and changelings are beings known for having natural access to it, although in all other beings, the individuals with the most sensitivity to magic can access it as well. However, this sort of magic also needs a focus to be wielded safely. The three aforementioned beings use their horns as focus, while other beings use artificial foci, such as staves and wands.

Changeling magic is transfiguration-based. They are able to assume larger forms by transfigurating their own bodies and the air around them into their desired form, while smaller forms require transfigurating parts of themselves into air. The latter is also particularly hazardous if one transforms into something smaller than a baby, as smaller forms might not be able to handle the magic energy of a adult changeling. These abilities also depend on the magical strength of the individual (very large forms are usually the domain of extremely powerful changelings) and their health - starvation affects their abilities negatively and might even stop them from transfigurating altogether in extreme cases.

The ordinary unicorn and kirin usually manifests this sort of magic with limited telekinesis abilities, although that sort of magic is not the only one available to them - Unicorns can amplify their abilities with the magic in their marks, while kirin have limited abilities on earth and the Kirin of Andamandvipa, somehow, can harness fire magic in a limited form.

In addition to that, ponies have a sort of magic that might be related to the Æthereal sort related to their marks, which seems to amplify the talents represented by their marks.

The degree in which individuals manifest magic is variable; the vast majority of individuals can access only their innate magic, a minority among them (for ponies, one among 20) has greater levels of magical potential, and a even smaller minority (for ponies, around one in each 500) can access Æthereal magic effectively.