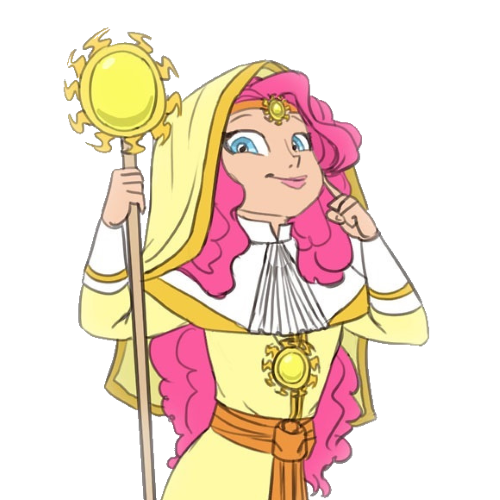 Mildgyth
Moderator
Humata, Hukhta, Hvarshta
*History of Equestria, Part 5.1 – The Early Sasanian period, 0-36*

To this day, Ardashir's accession is the point in which the Equestrian calendar starts.

Under Arshakian rule, the _Mazdayasna_ had fragmented into regional variations which also saw the rise of local cult-deities, some from Equestrian religious tradition but others drawn from Yauna tradition too. Some of these even spread outwards, such as the cult to Mithra, that was becoming increasingly popular in Hrom at the time of Ardashir's accession.

As chief mobad of their satrapy, Ardashir saw as one of her priorities, once she ascended to the throne, to rectify this situation. Of most importance in this process was Setarasuvirles Balmeth, who, under Ardashir, and after 18 SE, Shadokht I's direction, established the official version of the Avesta as is known today, unified the regional clergies into a national church, and created a orthodoxy, the principles of which are followed to this day.

He and other five of his companions ("the Mudrayan _Qededhaj/Lucia Lucretia Somnambula_, the Taburi _Steinhófr_, the Parthian _Bozorgflâš_, the Asori _Margadir_ and the Gandaran _Meghakésara_":/pony/headcanons-humanized-character-names/post/4435615#post_4435615) also formed the first group of Saoshaynts in 700 years, until their disappearance in 36 SE.

On the political field, Ardashir and Shadokht began expanding the realm into the regions that had been part of the Haxamanid realm and had been lost ever since, such as Bakhtra, Khwarezm and Haraiva, reasserting Equestrian authority over Crystallia, and driving the Kušans back beyond the Hindu river. Meanwhile, the Arminan queen Tirdat II, a Arshakid herself, whose ancestors had become queens of that realm in 172 BSE, quickly allised herself with Hrom after her relatives were deposed.

Naturally, these successes brought the realm in route of collision with Hrom, which was dealt a particularly crippling blow in 36 SE, when their empress, Alexandra Severa, was captured in battle, throwing their realm into a prolonged period of instability, which Equestria was unable to capitalize on as the lady of the Aramean city of Tadmor, Bat-Zabbai, with a local army, beat back the Equestrian army, and taking advantage of the chaos in Hrom, created a empire spanning many of Hroms eastern provinces and maintaining a shaky relationship with Hrom in which while in theory, her realm was still part of Hrom, it still behaved mostly as a independent queendom. Through the next decades, it would also serve to block Equestrian expansion into Aram and Kahwan-asoristan.