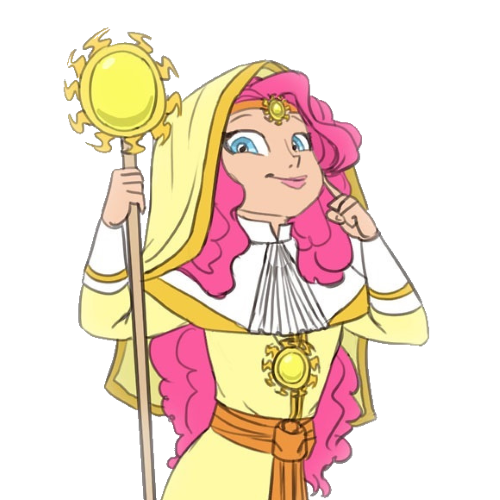 Mildgyth
Moderator
Humata, Hukhta, Hvarshta
>>2070771t

The religion Equestrian ponies follow, called _Artadaena_ or _Mazdayasna_, is very similar to our Zoroastrianism. in Artadaena, Friendship (_Mithra_) is one of their most important concepts, with their equivalent of Zoroaster being Clover the Clever (_Ziragshabdar_), and Star Swirl the Bearded (_Setarasuvirles Balmeth_) as their foremost reformer, centuries after the initial revelation. Hearth's Warming (_Golxangarmdan_), thus, is celebrated as a religious holiday. Winter Wrap-Up, there, is called _Navasarda_, and doubles as their new year's day.

The magic of the elements is said to be directly tied to the Amesha Spenta, and thus, to Ahura Mazda, and their bearers are known as _Saoshyants_, with five sets having existed; Ziragshabdar's set, a second set a few centuries later, which were the ones who first defeated Tirek, (although these first are acknowledged retroactively, since the elements didn't exist in a physical form then) the Pillars, Celestia and Luna, and in the present, the Mane Six.

However, that religion is mostly confined to pony nations, with non-pony nations still following their traditional religions, and in the west, it disputes space with a cult to Mithra that despite being derived from Equestrian traditions, has little relation to them in practice and the _Azadaena_, whose prophet was Mani, who lived during the reign of Shadokht I.