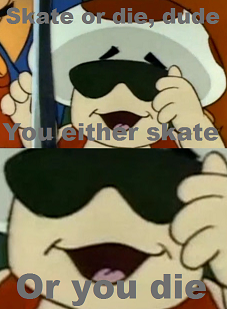 Joseph Raszagal
Emily Brickenbrackle III
"@Communist Starlight":/writing/the-continuing-adventures-of-medi-bat/post/4281428#post_4281428
Reminds me of when Scotty and I would troll Ben every night because of his beer of choice. _Bud Light_.

Things that Bud Light tastes like:

- A can of Sprite filled up with an old garden hose, using only the finest water from Flint, Michigan.
- An ancient mason jar filled with 20-year-old old ginger ale and rusty nails.
- Sadness, if given liquid properties and form.
- A Randy Newman song that you can drink.
- Carbonated vinegar poured into a toilet using an old, hollow log as a funnel.
- The stale coolant from Chernobyl's #4 reactor.
- What happens when water just... _goes bad._
- If Rob Schneider's acting had a flavor.
- Rain water collected off the back of an old, homeless man.