"Hey Pinkie Pie! I don't like that idea!" Applejack she told Pinkie Pie as Spike he left the party.
 
"Don't worry! It's just one cake!" Pinkie Pie said to Applejack.
 
"I better check it out!" Twilight said to her friends.
 
As the party ended in the evening, was Pinkies friends heading home at the end of the evening.
 
Twilight she had a nightmare about her parents. While filly Twilight saw what happened to her parents, did her nightmare end. Later that next day was Spike wth a grow spurth smashing his way through Ponyville, and took Rarity with her. But Spike he turned normal, as Ponyville was saved again.
 
But Princess Celestia she was not happy, as she heard about what happened.
 
"You and Spike come with me!" Princess Celestia she said to Pinkie Pie and Spike in Sugarcube Corner.
 
There in Sugarcube Corner was Celestia taking a talk with her friends, as the town was to be restored again.
 
"I'm sorry princess! I just wanted to give Spike a surprise!" Pinkie Pie said to the princess.
 
If the princess she did not know Spike, was she going to banish him. Then Pinkie Pie and Spike was left with a warning, as someponies was rude against them on the way.
 
Twilight she had Birthday few weeks after Spike's, and there was going to be a celebration in Canterlot.
 
"A party at Canterlot for Twilight ? I'm the best pony for that!" Pinkie Pie shouted as they prepared in Rarity's house.
 
"But a meeting with the upperclass, and another party again?" Applejack she shouted.
 
"Calm down! I know you don't like the upperclass after the last time, but show some respect as it's Twilight's Birthday!" Rainbow Dash said to Applejack.
 
So the ponies and Spike went to castle, and Twilight got her Birthday in the garden under the moonlight with dancing, banners and on that summer night in august. Pinkie Pie had her party canon with her.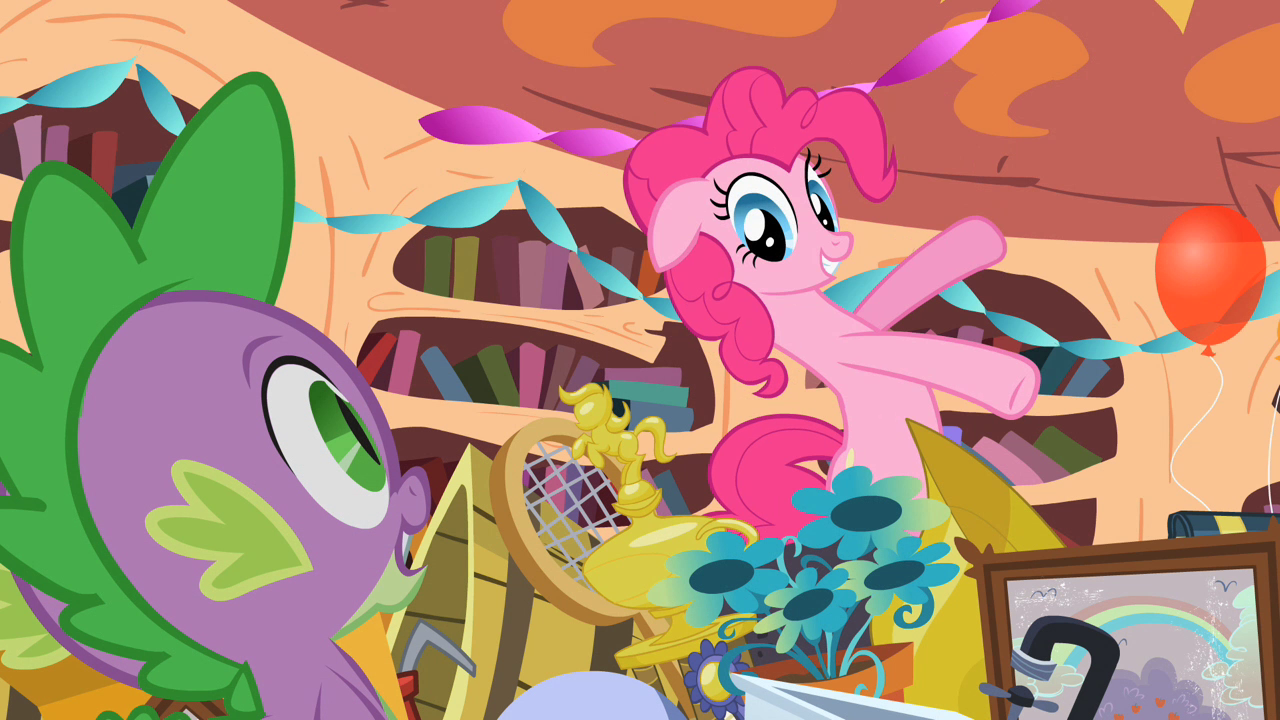 Interested in advertising on Derpibooru?
Click here
for information!

Derpibooru costs over $25 a day to operate - help support us financially!