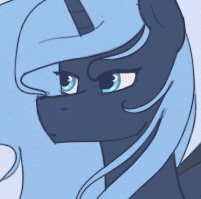 luna the great!
Alicorns R best ponies
One and Two sound alright, but I would stay away from the last two. Just make sure that you characters are relatively believable, not just random ponies you made up last minute to be for the fic. You don't have to include all of it, but think of their backstory. Like for #2, why are they so lonely?

Be careful of clichés, too.