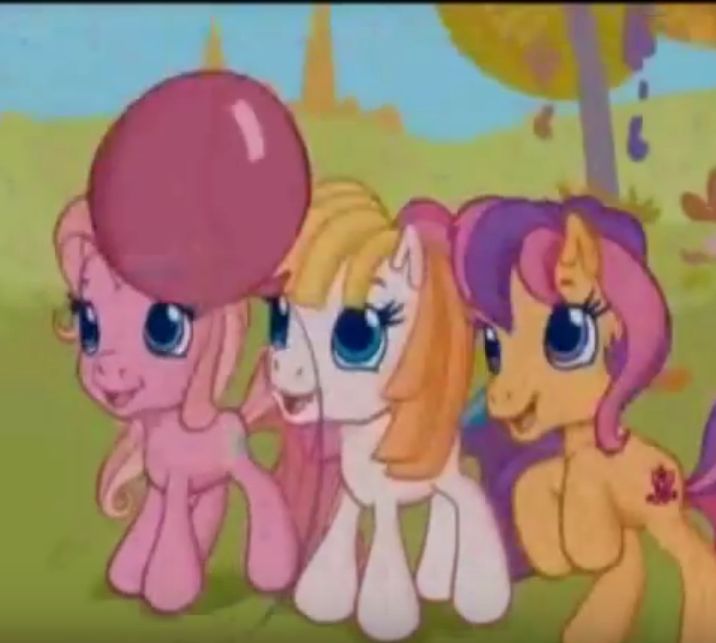 Applepie2021
Nostalgia Purist
Sprout had been caught after running to Bridlewood Forest, and was interviewed in jail in front of a handheld camera after he had destroyed Sunny´s lighthouse.
"So tell us what happened that day." the cameraman said to Sprout.
The day after the interview. It was a moon after Sunny got her wings and horn. Sunny went over to Hitch and his friends that morning after as Hitch had something to tell.
"Two ponies that lives in a cottage by Bridlewood Forest are calling all of us because their animals, and some other animals and ponies had been vanishing from the forest." Hitch said to his friends
So the ponies they went to the forest where they met with the two ponies that lived in the cottage. One of the ponies showed an old book.
"I got this old book by my parents, and this is about the legend of the Bighoof, so I think that Bighoof is the one that causes the disappearing of the ponies and the animals in the Everfree." the stallion told Fluttershy.
After reading the book about these old legends had the ponies going to the forest morning. Hitch had taken a camera with him to make a documentary about that Bighoof legend. That sunny morning had the ponies not been finding Bighoof in the Everfree Forest. But instead they found an old abandoned nursing home by the forest instead, and that nursing home was a legend too. The nursing home had been burned down many moons ago, but nopony died in the fire. Two fillies from the nursery home they drowned in a pond. Scout ponies was not going to overnight at that pond because they saw that ghostly pony coming up from the pond every night. None of the ponies had seen any ghosts as told, but Sunny got a haunting flashback of seeing a ghostly pony coming up from the pond in the dark forest by the nursery home. As the ponies they went through the nursery home, was they seeing old toys and burnt dolls all around the ruins. The ponies came to back Hitchs office at noon after visiting the ruins as Hitch had caught photos of ghost nurses that operated on ponies, and the two ponies that had drowned in the pond they did not see in their visit in the ruins.