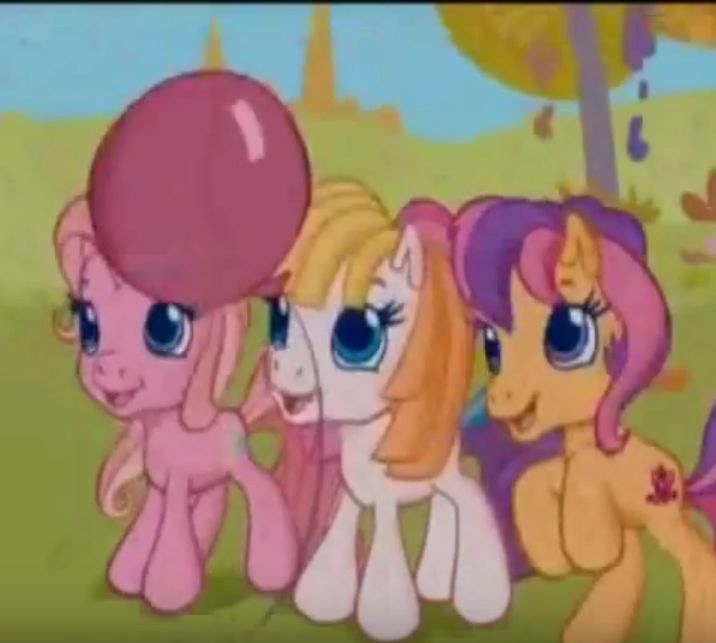 Applepie1973
Nostalgia Purist
"This has to be the last time I am visiting Dweebville." Gilda told herself.
It was a sunny afternoon, as many guests including Berry Punch and Minty were arriving at the party in Ponyville for Gilda that had left after being pranked out of her party. There was cakes, games like pin the tail on the pony, blindfold games and more.  
"Today I will also give a cheer for our new Twilight Sparkle that had moved in for a year ago, so let's give a cheer for her." Pinkie Pie told her cheering friends and smiled.  
"And also a cheer for our new citizen Minty." the pink pony told the cheering crowd.  
The room had been decorated with banners, confetti and big sparkling balloons in many shapes. Pinkie Pie and Spike grabbed and released a clear and very long balloon for some minutes, as the balloon squeaked loudly. Thereafter had Spike been sitting and examining himself between the legs. The horny baby dragon kept on rubbing himself between the legs in over an hour in the crowded room. At last had the baby ecstatic dragon reached his second climax by watch Pinkie Pie hug the long and squeaking balloon.  
It was a month after the prank party for Gilda. Nopony had seen Gilda after she had left the party after she had been pranked by both Rainbow Dash and Pinkie Pie. Rainbow Dash relaxed by a lake by Ponyville one sunny summer day in August. The pegasus pony and her friends had nothing special to do. Rainbow Dash laid on a beach chair by the lake and read a Daring Do comic. But soon had Rainbow Dash heard a thing run fast by her.  
"That could only be Pinkie Pie or some fast animal." Rainbow Dash told herself.  
The pony thought she heard a pony shout in the quiet woods. Somepony were shouting for help. Rainbow Dash flew into the woods. There had Rainbow Dash been startled. A ghostly mare searched for her filly in the sunny woods.  
"I am searching for my filly I had seen last time here one summer evening in the woods." the ghostly mare told Rainbow Dash.  
"But I haven't seen any filly here." Rainbow Dash told the entity.  
Rainbow Dash had not seen any ghosts as long as she been here as a filly on vacation. Soon had the entity went away. Rainbow Dash flew quickly back to the lake. But there had a another ghostly entity that looked like the living corpse of a filly suddenly been coming up from the water. That must had been the filly the other entity searched after. Rainbow Dash left that area quickly. Later that day had Rainbow Dash found Granny Smith in the Ponyville market. The old mare knew much about Ponyville and the area's history. Rainbow  
Dash told what she had seen at the lake.  
"I seen these entities too by that lake." Granny Smith told Rainbow Dash.  
Granny Smith told the pegasus that for many years ago a mare and her son went into the Ponyville woods to bath one summer evening. None from Ponyville could find these two the next morning. A group of pegasus ponies from Cloudsdale who searched for the two lost ponies only found their ghostly remains instead in the dark forest they fled from.