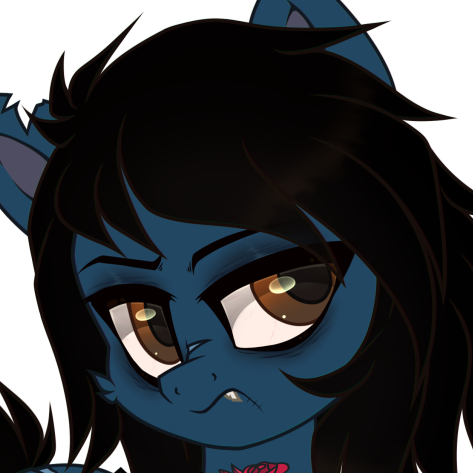 LightningBolt
Moderator
Undead inside
Welcome to the wonderful world of tag descriptions, aka, those little blocks of text that describe a tag and potentially show an example image. For one example, let's look at the
pony
tag.

The
Short Description
gives a one sentence summary that defines the tag cleanly, this can be seen upon hovering over the tag on an image.
The Long Description gives details on the definition of the tag, how it is used, where it should not be used, and if applicable, an example image or multiple.
Lots of tags that should have descriptions do not. Since only staff can add them, and since we only have so much time to do this, this thread is for anyone to contribute and make descriptions for any tags they want. Staff can then look over them and add them or reject them as we see fit. Please spoiler any NSFW tags and keep any example images to suggestive rating at max. Not every tag needs an example image so don't add one unless it really helps with visuals. Limit yourself to one example image unless you really think it needs multiple. Pick example images based on what fits the tag the most, not what image you like the best.
Here is an example on how to format your suggestion.
Tag name:

Half-siren Link

Short Description: A hybrid that is part pony and part siren.
Please make your tag description as simple to understand as possible: remember, less is more! Keep it straight to the point and don't add extra fluff and opinions into it. Nobody wants to hear about how much you think Kirins are smelly or that artist:ponyfan77 draws a lot of giant wings and you think they need to stop, just focus on describing a tag in a way that everyone can understand. Staff can and will edit your wording if it has mistakes or improper grammar.
Don't hesitate to help each other out or suggest a tag you think needs something but you have no idea how to word it yourself. You can also suggest updates for existing tags with descriptions if you find they can be refined!
NOTE
: This is
NOT
for OC tag descriptions, those are handled in
HERE
. If you put one of these in here, it will be ignored and/or deleted.