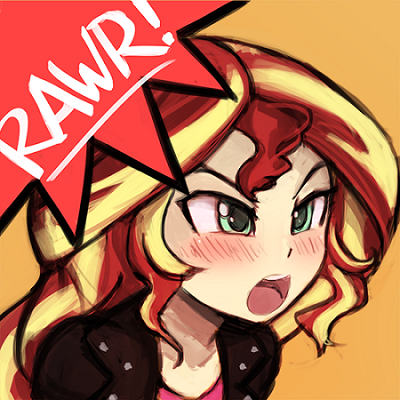 Kiseren
Oh... Uh, hi
Huh? This forum is still active... Been ages since I RP'd.
Anyway, I would like to try an RP with Sunset Shimmer (Human form) being played by you, and I would be playing my human self. I had several topic ideas;
- Devolution into a Neanderthal
- Clown TF
- Animal TF
- Domination/BDSM with potentially futa (Sunset being the one dominating)
React to this comment or note me if you're interested. I prefer to do the RP here or on my DA, but definitely not on Discord.