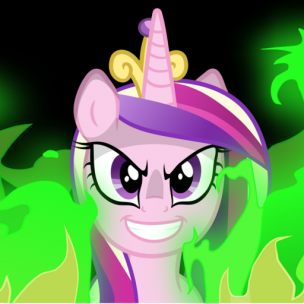 Ebalosus
Can't stop the signal
@Sadrai
@Ebalosus
Why was Derpy gate such a big deal I mean I like Derpy but she isn't an important character really she is a popular one in fanon in the actual show she never did much so why was it some big problem?
To expand on what WyrmSpawN said: before
The Last Roundup
, the closest we got to fanon was only winks and nods. During the aforementioned episode however, not only was the fan name outright
said
by a main character in the show, but Derpy herself spoke and interacted with Rainbow Dash. That understandably blew our fucking minds back when it aired.
Then some Karen took umbrage with her portrayal, labelling it "ableist" and complaining online about it. This not only caused Hasbro to pull the iTunes release and re-edit it, but also for Amy Keating Rogers to write a letter to Equestria Daily explaining the change and why it happened.
This is what WyrmSpawN meant by having "a victory and recognition yanked out from beneath the fanbase." It's also why one of the reasons why I'm not particularly warm towards season 2 either.
@Myoozik
At the time
MMMystery on the Friendship Express
aired, I was thoroughly beaten down by season 2. The episode came across as especially derivative at a time when I really thought they were scraping the bottom of the barrel for story ideas, and as such didn't really connect with it. Also not helping matters was the trepidation me and an awful lot of others felt towards the then up-and-coming season 2 final, and whether it spelt the death knell of FiM.
After
A Canterlot Wedding
turned out pretty good, and we had moved on to season 3 and beyond, I maintained that
MMMystery on the Friendship Express
was just another sub-par episode in a sub-par season filled with them, and didn't think about it much.
Upon rewatching it however, although it's still derivative, I found it a lot more enjoyable to watch as they did put effort into making the mystery self-consistent. You can go back and see all the clues left by the likes of Rainbow Dash, Fluttershy, and Rarity before Twilight discovers them; which at the time I wasn't really paying attention to.
At the time I put the episode in the
skip it
category, while these days I put it in the
good
category.