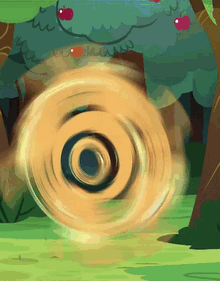 Spinny
Resident Spin Fetishist
Don't make her an unicorn, just to avoid the power fantasy trope.
 
Yeah, I'd have to agree with this one. Starlight's level of power was definitely used as a crutch so that she would be more interesting and appealing, and they went way overboard with it. I mean, Heaven forbid having her stand out as an interesting character without making her seem like a better candidate for the Element of Magic than Twilight ever was. And it definitely doesn't help that she came about largely after M.A. Larson had left the show, Larson being the only writer who seemingly understood that making characters balanced was important. While he went out of his way to set limitations for Twilight wherever he could, no one EVER bothered to do the same for Starlight, and so there's practically no balance at all where she's concerned.
 
 
She would appear as the sidekick of another menacing villain. They don't get along, but she doesn't know another way to live her life.
 
Eh. This is a bit reminiscent of Tempest Shadow and Coco Pommel. On the other hand, it would be nice if the mane six didn't end up being left with highly unpleasant memories of things that the villain-turned-friend did to them. Starlight put the mane six through what had to be the worst torture they'd ever received. And then suddenly, they did a sudden heel turn and made friends with her. So yeah, I imagine it would be somewhat less jarring if she were merely an underling.