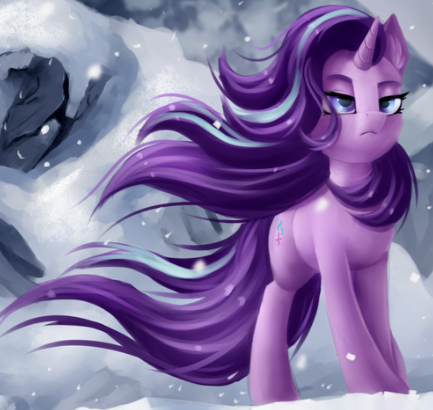 Star Seeker
Annoying fan has arrived
I think it's a plothole just for Starlight to be in safe space.
How, exactly? It's not like Starlight is the only one who did bad things and wasn't judged for them later on.  
@Ring Team
Besides, keeping something as horrible as Starlight's actions in secret is a very creepy thing to do.
The village thing isn't exactly a secret, anyone could go there and find out what happened, but even if they did, the residents already forgave her anyway, and everyone will probably either know she is Twilight's student by that point or lives in Ponyvile.  
And it's not like Starlight
wanted
the alternate timelines to be like they were, most of the consequences there weren't intentionally caused by her. She was in denial about the importance of Twilight's Friendships after all. This doesn't means she isn't to blame, of course, but it isn't downright
creepy
to not mention it since Twilight is trying to help her.  
@Ring Team
That, and also the fact that she finds things and other ponies as excuses just for her to say she doesn't like to be judged despite what she has done.
I don't think
anyone
likes to be judged by the bad things they did, that's not something you need to find excuses for, it's a awful felling even if it is justified. It merely show Starlight's more nervous and self-conscious side, it's not her trying to say she doesn't deserve it.  
@Ring Team
I think the only bad thing she did in the whole season was saying to Twilight that she wasn't a "princess princess" like Celestia and Luna, but other than that, nothing else.
 
I thought that was one of the funniest jokes of the episode to be honest.