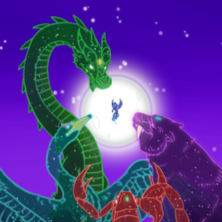 Cosmas-the-Explorer
Explorer in Training
I never liked how Pipp was into hairstyling. I thoight it took away from her music ability. I feel like they made her into hairstyling so they could write her similaely to Rarity.

And speaking of other characters.

I've never been the biggest fan of Izzy. I did like her a bit in the first movie but I always found Sunny to be way more interesting. Although now I think Izzy in TYT has no interest for me.

Zipp I want to see her do more science. It would be so cool to see that.

I'll be honest TYT doesn't really interest. At first I was surprised how it was not terrible and how it had some nice first shorts. But I wish these shorts would just be a few at a time. I would like to see a series with at least 10 minutes.