Rarity thread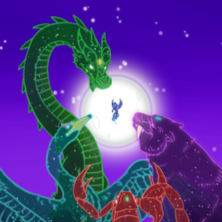 Cosmas-the-Explorer
Explorer in Training
Elidiotadelaesquina
I'm definitely stupid
Elidiotadelaesquina
I'm definitely stupid
kleptomage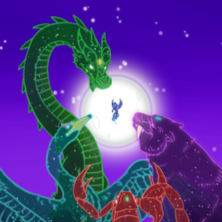 Cosmas-the-Explorer
Explorer in Training
@kleptomage
This feels like fanart she drew when she was fourteen and would want to forever hide in the dark recesses of her memories.
And Sweetie switched her sophisticated Impressionist landscape of the Crystal Empire with her old fanart. And now Rarity has to try to clear things up.
kleptomage
@Cosmas-the-Explorer
I think part of growing up is being ashamed of your artistic works as a teenager. I put my terrible stories and poetry through a paper shredder.
DerpyFast
@kleptomage
Don't you want to hide your face
When going through your teenage books
And read the kind of crap you wrote
About "Ban the Bomb" and city crooks
Think about how long it took
To get over that sudden "Yuk"
When in the mirror you would look
Well now my son you're well in stook
-The Who, "Cry if you Want"
Elidiotadelaesquina
I'm definitely stupid
Count Oxymagomedov Sear
Assalamualaikum, Darling.
Elidiotadelaesquina
I'm definitely stupid
Interested in advertising on Derpibooru?
Click here
for information!

Help fund the $15 daily operational cost of Derpibooru - support us financially!