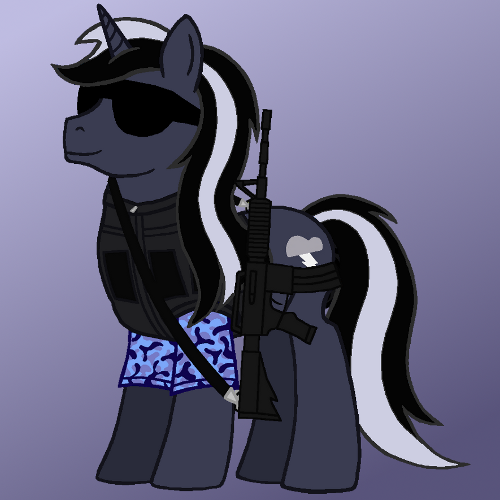 lonewolf
U mad?
So for some reason My Little Pony is trending on Twitter this morning:
Kind of surprising since I think the last time I saw that was in the movie year.
Seeing that it's finally hit me. I'm just not as enthusiastic about the franchise as I was before.
When I went to HarmonyCon in February I didn't get the same feeling of elation I've gotten every other time I went to a pony convention (the drive down there being one factor). There's tons of art and other pony related projects I've wanted to do for years, but aside from one I'm working on I have no motivation to do any of them. I only play Legends of Equestria during certain events when I used to spend way more time on it. All I ever do now is spend a few hours on Ashes Town every day just to hang out. Earlier this year I got DVD sets of every season of FiM except 2 and 3 (still need to get them, maybe) and most are still sealed. My last gasp may be the custom plushie I commissioned last month (which probably won't be finished until next year).
Maybe it's because I just got burned out, maybe it's because of the politics in the fandom, maybe it's a combination of those and other factors I don't know but the joy seems to be gone for me.
Those 9 years were some of my best. And I miss them.