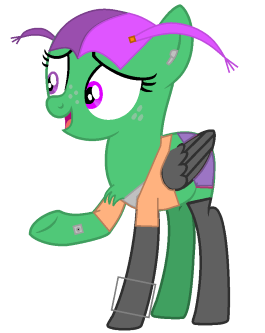 Wiimeiser
(Foil Hat)
"@Latecomer":/forums/pony/topics/pony-venting-thread?post_id=5019855#post_5019855
The complete list: Spike, Steven Magnet, Big Macintosh, Snips, Snails, Prince Blueblood, Braeburn, Sheriff Silverstar, Owlowiscious, Gummy, Soarin', Night Light, the bully trio, the Diamond Dogs, the Buffalo, the Royal Guards*, _maybe_ the two dragons and ursa minor. Plus Dr. Whooves, Caramel, and the two ponies from the horse-drawn carriages joke if you count background characters. I don't know if Angel Bunny was in Season 1.

*Remember that it took until episode _195_ to get an alternate royal guard model who wasn't Shining Armor or Flash Sentry.