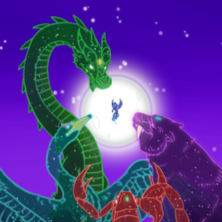 Cosmas-the-Explorer
Explorer in Training
The reason why Rarity doesn't tell Spike that she is not into him is because she doesn't want him to give up trying to woo her. She actually respects trying to go for a romance that would be considered basically impossible to happen. She know he probably won't succeed but she wants him to make his own decisions about who he will pursue or not. She also theorizes that he'll probably lose interest in her eventually when she finds another female.

But at the same, she also thinks there's a 5% chance of him getting older and for her to fall for him. And for them to get married.

To her it's all about her mystical pseudo-scientific theories about destiny and love that she read from some magazine on mystic theories.