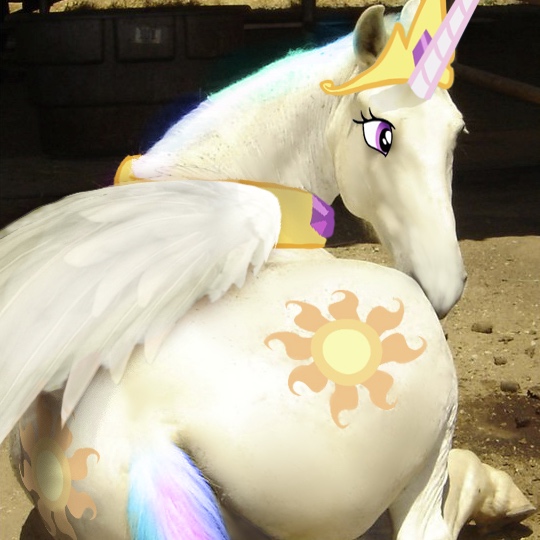 PUBLIQclopAccountant
collage🏴pirate
May as well use
as a springboard for Queen Haven HCs & wild speculation.
First, I hope the series makes QH less useless than Celestia and most adult leadership characters in FiM. The movie gave her some character growth, which is a promising sign. She may be as vain as Pipp, but she's not malicious or intentionally stupid. Yes, that's a very low bar, but FiM set my expectations in the basement.
Second, my wild speculation is that Queen Haven became Interim President Queen Haven in the immediate aftermath of the reunification of Equestria. She was the only pony with any experience being the leader of a complex equine society, let alone a head of state (Maretime Bay has business leader and law enforcement and no head of state; Bridlewood merely has the guy who owns the bar that functions as the de facto seat of government). It gave her the added benefit of letting Zipp try her hoof at statecraft in Zephyr Heights while QH is away on Equestria-wide business.
What is the Equestria-wide business? Working out rules on the selection and term lengths for future presidents of Equestria (as well as what to do when new pony communities join). The obvious assumption under all of it is that it cannot be a pure democracy, or else future generations will take magic for granted and break up Equestria under resentment of its pax pegasi (ZH seemed to be the most populous metropolis and Bridlewood seemed small enough that it couldn't successfully add its population to Maretime Bay to overrule ZH). The second assumption is that each successive ruler cannot be of the same breed as her predecessor (it's assumed she'll be a boss mare, though there are no prohibitions on stallions running the empire).
Haven is highly incentivised to do a good job in an expedient timeframe so she can retire back to being Queen of Zephyr Heights (or quite statecraft altogether and stick her daughter with the crown). If she bungles the job and Equestria falls apart, the magic is gone and the pegasi back home know she's a phony pony full of Bologna: republicanism will run rampant and neither she nor her daughters will be allowed near the levers of power (or inside ZH at all).
Third (I don't know where to put this), if we want to view the societies of ANG as direct descendants of FiM's cities, ZH is the clear successor to Canterlot. Bridlewood is Ponyville after the Everfree reclaimed it. I'm not drawing a good G4 parallel for Maretime Bay at the moment.
LQTM, someone went through a number of QH screencaps to add the MILF tag.
I'm glad that
I'm not the only one to see this
, but the royal pegasisters both inherited intensified personality traits from their mother. Pipp's vanity and PR-savvy are obvious. Zipp gets Haven's common sense outside of direct PR manipulation and combat ability.
Fourth, I've got the idea stuck in my head that QH may not have a solid claim to the throne, which is why she is so concerned with appearing royal and remaining popular. Perhaps she took it from an aunt or older sister or there was a power vacuum after the previous queen only had colts and no sisters. Maybe the timing of Zipp's foaling was suspiciously close to her coronation.
All those skills learned through defending a shaky claim to the crown also came in handy for QH being the interim head of state while Equestria is still working out its official reunion treaties.
Fifth (related to 4), royal succession in ZH goes to the eldest daughter of the prior queen. However, a princess who makes a filly without first securing a political alliance with the sire is removed from the line of succession. Once a mare is queen, she has no need to find a husband for her daughters to earn their place in line.
She's not afraid to throw hooves should anypony threaten her claim to the throne or her daughters.
---
I personally don't mind if you post clop
especially if it's behind a spoiler
, but the mods may, so defer to their sensibilities on that issue.