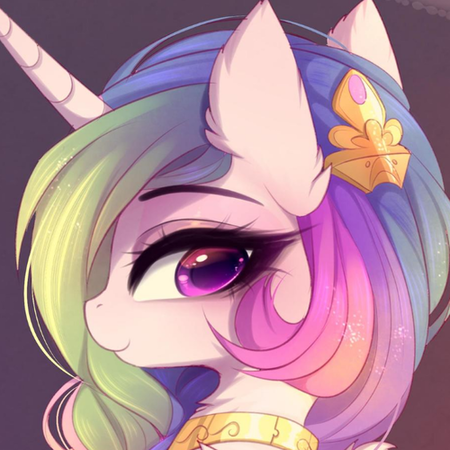 Princess Celestia
Administrator
Devops
Derpibooru needs your help
Are you an active member of the community? Do you wish to help us run the site? Then we really want to hear from you!
We are looking for help moderating Derpibooru. As it stands right now, our team is a bit thinly spread across all the issues, and we could really use a helping hand with site's daily operation.
As a site assistant, you may help the site in any of the following areas:
Moderating images, comments and/or forum posts
Dealing with the duplicates queue
Tagging images and participating in mass-tagging projects
Helping us keep tag implications and descriptions in order
Verifying artist links
You'll only be given some of the above tasks. Please note any preferences among these in your application form. If you are unsure, we can also talk about it with you if your application passes.
For some of these tasks, it's as simple as looking at some things on the site (such as the duplicate queue or user link queue) and knowing what to do (we'll be there to teach you), but for moderation tasks, you won't have access to the report queue (at least at first), and will be more reliant on talking with other staff and observing things on the site. We'll be there with you to give guidance.
Some things to note:
As part of the staff you are expected to be mindful of your public conduct, as moderation can prove challenging at times and may require your discretion. Rule breaking behavior (including actions against the staff code of conduct) will not be tolerated.
There is no minimum amount of time that you're required to put into the site. This is an unpaid volunteer position and nobody expects you to treat it like a job. However, your permissions may be revoked if we notice that you're inactive for a long time (several months).
In addition to the previous point, you should be somewhat active if you wish to be promoted to the moderator role. We don't have any set time as to when this might happen, but the more active you are the sooner that might be.
You're expected to communicate in the staff chat about almost everything you do as a staff member. To do that, you're required to have a Discord account and be a member of our Discord server. Additionally, IRC may be a requirement for certain issues.
In order to apply, you must:
Be at least 18 years of age and be able to view sexually explicit content in your country
Have a Discord account and the ability to join our Discord Server, be active there normally at least a few times per week, and be responsive to @mentions
Agree to only use your permissions for Derpibooru's interests and benefit. If you believe there's a potential conflict of interest, please PM Princess Celestia so it can be discussed
Does this sound like a good opportunity to you? Then send in your staff application here:
(If your application is accepted, you will get a response via site PMs within a couple of weeks)