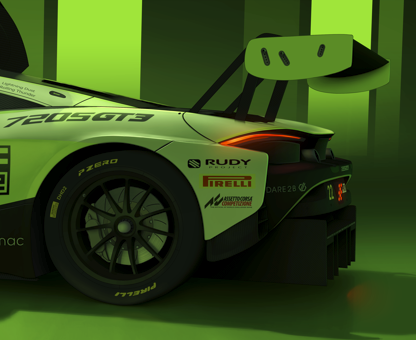 Clear Vision
Petrolhead Artist
In fact, literally anything on this site that was processed in photoshop, saved as a jpeg, or had some sort of automated interpolation performed should be tagged as at least "AI assisted" if we are going to use "AI assisted" as a tag.
None of these things you've listed are capable of making an image on its own as a "base", which is part of the site's definition of what AI assisted art is:
Images where AI was used, but there there is a significant amount of manual editing (through extensive in/outpainting and/or use of external programs), such that the AI image only served as a base (ie. "photobash" with AI).
In fact, automated interpolation is specifically mentioned as an exception:
This tag does not apply to an artist using AI to upscale their own images, add interpolation frames to their animation, or adding out of focus / procedural as background filler.
The only thing in the definition that maybe could be up for debate is this:
Also used for images where a minor portion of the image was edited by AI, such as detailing part of an image (like a lace pattern), adding a background or background element (where these are clear but not the focus of the image), finishing (coloring, shading, or detailing) a fine sketch / lineart (i.e where the base image was made by an artist, is more detailed than a crude stick figure drawing, and its attributes notable retained), or adding AI-made voices to videos.
and this honestly could be clarified by changing minor to "considerable", given the examples used. The only thing that I'd argue is actually minor is the lace pattern example, as that could be akin to textured brushes in art programs. Throwing a sketch into an AI generator to make it shade it for you or make a background for you isn't exactly minor IMO.
Photography "hurt" artists too by removing a profitable segment of their industry
I wish people would stop comparing AI to photography, because like you said they can co-exist. You can't photograph something that doesn't exist or you don't have access to, and it's impractical to draw something if you just want to quickly make an image that's representative of it with no particular artistic intent.
people will simply do what they want when it comes to art and no one should stand in the way of that (after all, who are you to say what is correct in a totally subjective field).
No one is saying what you can or cannot do on your own outside of the site. You can generate as much AI art as you want, and Derpi's staff can put in rules how they see fit. You can share AI creations elsewhere if you are not happy with the clarifications, upload limit and new rules surrounding it. Derpibooru is not a monopoly where it's the only site where you can see MLP content, and they do not have control of how people use or develop AI.
Fundamentally, the staff seems to be unhappy with the fact that people are democratically agreeing that AI art is good and on par with human art to get into trending to begin with
I feel like this is more of a retroactive change, and also doesn't consider that most people vote purely based on what they see on the thumbnail. Are the absolute best AI images good? Yes. Has it reached the quality levels that the absolute best artists are capable of? I'd argue no because good AI images are still usually edited in some way, but that may and probably will change in the future.
Often times great art goes unnoticed while mediocre stuff that draws what the majority wants end up getting on trending (mostly NSFW stuff for instance)
This issue will only be made bigger with AI art in the mix. Otherwise, small but really talented artists have to compete with both popular established artists and AI art in terms of getting seen.
Most of the reasonably popular stuff on this site is NSFW, and AI art is no different. If anything, I'd say at this point in time, there's at least more style variation in
popular human made art
than there is in
popular AI art
. See for yourself.