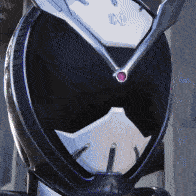 Prof.NightJack
Gizmonics Scientist
@trashboat
The TV Nihon dubs of the earlier Heisei Riders are just fine but the newer ones(or Neo-Heisei, the ones started from Double) just got to bug me and it was around the middle of Double I switched to Over-Time, in a way I feel like that started to care more for being flashy with the subs.
Anyway, I'm off my brake from Toku, watching some of the older Sentai.
On Zyuranger right now and got Dairanger, Megaranger, and Jetman downloaded as well.