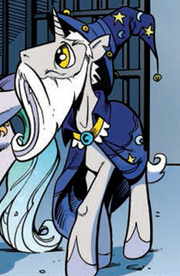 vit
@HorsesandMuchMOAR
You don't understand American leftists or communists if you think they have any inclination towards a Stalinist or NK model for anything.
It'd probably be something more like what the Japanese Communist Party envisions. Or the Scandinavian Democratic Socialism.
And Voltron? She-Ra? Isn't it the right-wingers kicking and screaming about how She-Ra was being "censored" by making her a flat chested androgynous? Once again, pure projection.