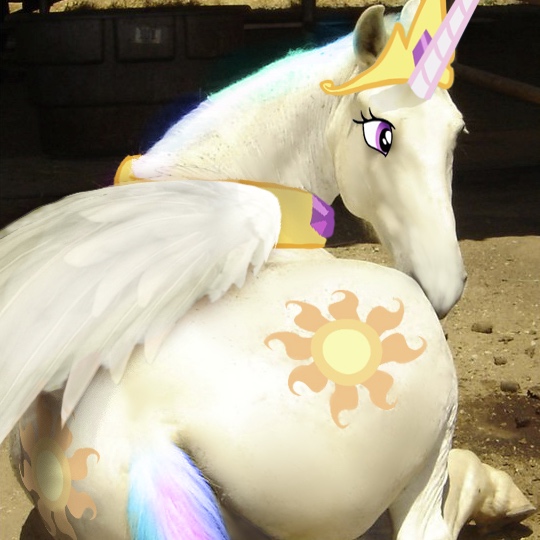 PUBLIQclopAccountant
Pubilq Phirm
@Latecomer
There are two factors, IMO, that lead to the "little chance of any pairing being canon":
1. The show, especially early on when the fandom was forming, never centered romance as a positive goal. In fact, Rarity's implied stallion-chasing and the love poison episode both clearly showed that chasing romance is a waste.
2. Possibly more important, there was never a clear closest pair between the M6, so you'd be forced to either make something up or go for the M6 omniship. IIRC, Dash & Shy were the only ponies that had a pre-existing connection prior to S1E01. Twipie was never the implied canon ship, so there was never an overbalance of Twipie art nor Twijack proponents going on rages of copium over it.
@Twiface
I used to hate the Lyrabon ship specifically because it was spammed so often. It was obnoxious and stupid (like Lyra's hand obsession). Over the years, I've come to appreciate Lyrabon as the story of two long-term roommares who slowly fell in love with one another as they realized that they were the only pony who would always be there to return to. It's pure HC at this point, but it's a better love story than any of the canonized love at first sight stories. After dates with stallions (or other mares) went poorly, Bon-Bon could return home and commiserate with Lyra. Lyra might move out for a year for work but eventually return to live with Bon once again. Eventually, they realized that they had been in a de facto loving lesbian relationship for half a decade and made it official with a wedding.
Your thoughts on Octiscratch line up with mine. It's not an interesting ship. Good stories and art can be made of it, but the ship itself isn't part of my HC. If anything, my HC is that Octavia is straight but presents herself to the world as ace while Vinyl is mostly ace. Again, that's all unfounded HC. Who wouldn't want a story of two strictly platonic roommares who live together due to the realities of being a pair of musicians on opposite schedules?