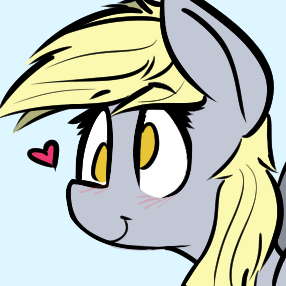 Derpy Whooves
Looking For My Doctor
"@Shylover":/dis/possibly-dark-depressionsuicides-within-the-fandom-the-revival/post/4491081#post_4491081
Ok, I hope you got an answer that helped :)

For myself, I really should have died ... uhm ... well, when I was 23, which was quite a few decades ago. But I didn't. And ever since I've been making "ok" enough. I still have every bit of the depression I ever had, and have persistent idealizations of suicide that basically mean I spend the whole day realizing interesting ways to die right now. Like, even now, sitting in front of my computer. So many ways to kill myself, right now, which I absolutely know 100% for a fact is the right thing to do.

But I don't. And the last several decades have been interesting enough that I'm glad I hung around.

Because it did get better. A lot.

I'm still mad about what happened when I was 23, but I can't change that. It's a part of my hard wiring. What I can do something about is decide how I can be the horrifically broken and damaged person that I am, and still be happy.

The answer's not easy to practice, but it's very easy in concept.

You can't change your hard wiring, that's what your body is and does. But what you do with it - that's your call. And being hard wired wrong doesn't mean you can't find happiness.