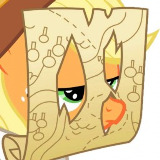 toxicitzi
@Meanlucario
yep.. the only real choices here are either, beat 4 of the Lord Soul bosses, to get access to the last area, or, delete and create your character again.
These are just some of the things that people don't state very often in the community, but is indicative of some problems of FromSoftware and how they're designing their games, from the perspective of a game, that's meant to be played.
I think Sekiro shares a similar problem with leveling up your attack power being kept way up until very late into the game and near the end, at least from what I'd heard.