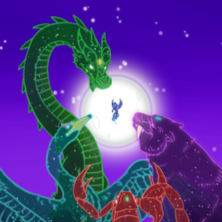 Cosmas-the-Explorer
Explorer in Training
[@TheGlitchedWolf](/forums/dis/topics/ask-the-mods-anything?post_id=5186019#post_5186019)
I had fond memories of that computer as a kid. Playing point and click adventures, playing online demos (like one where you were controlling a marble or puzzle games like Krabby Quest) with my family.

I also think it is the most aesthetically pleasing interface. People might be nostalgic about XP but my nostalgia is in Vista and later Windows 10.

Good times of innocence.