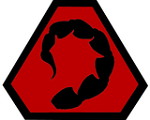 ZORDON
That's, usually, because she doesn't want you to go. You are the youngest, aren't you? Mothers usually don't want their sons and daughters to leave them, because, on an instinctual level, they think they won't see them again.
 
Also, the "reproduction urge" is common, too, although I don't fully understand it. And the "act like a MAN" might just be old-fashioned values.
 
I don't know about your brother. I assume you say "republican" as in "american republican", because republicans in other countries are totally different. Here in Spain, for example, republicans are left wing. And I don't know what a libertarian is, and I don't want to search it.
 
I hope I was helpful.