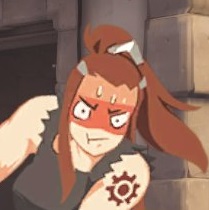 Cromanti Cheer
@Background Pony #5D8C
Thank you! I've decided to hold off on the idea for now (maybe save it for Cartoon Network's 25th anniversary?), but I still end up thinking about it again here and there. Like, I've thought about a major story arc involving the formerly-disbanded Kids Next Door returning, but now run by a villain and serving as a powerful antagonist force on earth. And former KND operatives (most now in their 20's) have either tried to live normal lives or fought a losing battle against their former organization.  
One thing I'd like reader input on is: should
Star Wars: Clone Wars (2D)
and
Transformers: Animated
be included in the crossover? I want this crossover to be of Cartoon Network originals/Cartoon Cartoons, and while CW 2D and TFA are technically in that category (and are damn good shows), I worry (as adaptations of existing franchises) that it would be too confusing to include their
massive
'verses in the CN multiverse. Maybe it would be better just to include the themes of both shows (civilians forced into war against powerful militaristic resistance fighters, intergalactic war, etc.) or only use a handful of characters from each show that could believably exist in the crossover with different backgrounds or origins (like the Sumdacs or General Grievous or whoever).  
That said, Sari Sumdac and Generator Rex meeting? Autobots fighting alongside Jedis? More aliens and worlds for the
Sym-Bionic Titan
,
Megas XLR
, and
Steven Universe
universes? It's almost too absurdly awesome to pass up.