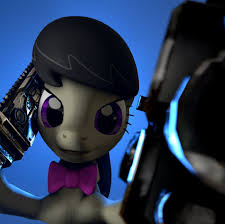 40kponyguy
AimingToPlease,OftenMiss
@Lucky Shot
BlazingDazzlingDusk is one of our known female artists here. (I found out early on because her first few uploads under her artist tag were cosplay).  
She's a chatterbox, and her artwork has seen a huge improvement over the last few months.  
However, she doesn't approve of suggestive artwork, so you probably won't get a great reaction from her for those images.