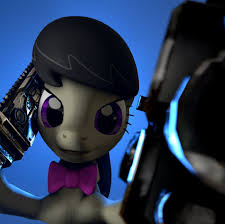 40kponyguy
AimingToPlease,OftenMiss
This thread is for the artists who frequent the booru, for sharing ideas which one or more of those artists may draw, and discussions which don't belong in the comments sections of the images.

The thread may also be used to link images to other group members if they are likely to be interested, or for drawing attention to something you've uploaded.

New artists are always welcome here, regardless of skill level.

Thread rules:-
1) Any suggestions or linked images above suggestive do not belong here.
Also, please avoid any form of nudity. Some members may not approve of such imagery.
(Personally I'm not bothered in the slightest by such things, but I want to try to keep the thread friendly).
2) Vulgarities should also be kept to a minimum. (Mild vulgarities are fine, but avoid strong language).

Badumsquish has started a "NSFW version of this thread":https://www.derpibooru.com/art/nsfw-artists-group-chat-draw-the-curtains-edition for any artists that wish to throw around ideas and discuss things which have a higher rating than is appropriate here.