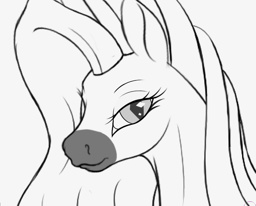 d1ckbitch
@Nate5700
"keeping in mind that I'm new to being an artist"
May be the thing here. You're still in an early experimentation phase. I, too, started from scratch, and even had a MS Paint phase, but didn't posted anything for the first months because I felt it didn't meet the minimum required aesthetic criterias. You need to judge your work with the highest severity you're capable of, because others people will be picky, too — it's almost instinctive.
Also maybe Jackson Pollack isn't an artist, maybe it's a businessman — maybe contemporary art is nothing but a vast money-laundering machine. Stop comparing yourself to actual mediocre """artists""", it's bad reference. What work with them may- no,
will
- not work with you.
Good art can be hard to define, but I guess art that got lots of upvotes on DB gets close to the definition ; making yours looks alike will probably be a path of pain and sweat and many tears, but hey, nothing makes one feels better than when taking up some challenge. You'll become stronger because of this.