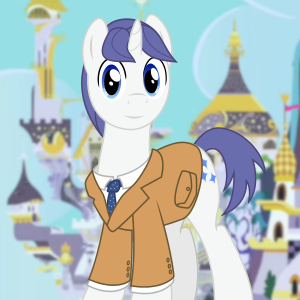 Cirrus Light
Sciencepone of Science!
"@Darth Sonic":/art/2018-derpibooru-community-collab/post/3499432#post_3499432
As my leading ground-bound friend in the collab, maybe we should request proximity?

Well, there's also Mike... hmm. Dunno if he's made a request or not, though.

It will slightly skew the numbers so we're less surrounded by snowflake OCs :p

Also, the original "Star Scraper" was actually a Pegasus mare on Legends of Equestria. But my ponysona seems to have inherited the name, so...

I do have an old griffon sona/OC. He had some pretty friggin spectacular adventures in the RP he was born from. Getting magic super-charged by the rest of the party to warn a town of a coming (basically) Dune worm, then using the town's mining explosives, flying and dropping like a ton from the magic supercharge straight into the worm's mouth, like, thrice, killing it.

Shooting a party member twice due to a failed plan to save them (though they lived anyways) and a misunderstanding that a spear was enchanted to be non-lethal, so acting in misguided self-defense...

IF YOU'RE CHASING SOMEONE WITH A NON-LETHAL STUN SPEAR AS A JOKE, WHEN THEY PULL OUT A PISTOL, IT'S TIME TO STOP, NOT TRY TO PULL A FAST ONE.

Oh, right, and he sold a distant empire connected through a portal "modern" Equestrian technology and made like $700 billion USD equivalent doing that.

All he wanted to do was move to Equestria and make an index of all the books in all the libraries to build a great database of knowledge...

I almost regret not sticking to that OC, but the running from home in Griffonland backstory was kinda snowflakey. But griffonland kinda sucks compared to Equestria and notably lacks immortal sun and moon gods.



Anyways, the current one is just a ponysona, so basically just a carry-over of my real life into Equestrian terms. So a lot less adventurous. Unless you rate adventure by danger, in which case my hospital adventures probably were about as dangerous as Fenrar's (the griffon) were.



But Fenrar couldn't carry you, sorry. Not that strong. Carried a ton of dynamite once but could only do that because like 6 other people were channeling their vitality into him. Also it's one thing to carry a cute sapient cat-thing in your saddlebags to get her around by flight (now that wasn't part of the character, just a matter of circumstance, so I don't get snowflake points for that), but quite another when it's an adult stallion sitting on you :p



ADDENDUM: the best part about selling Kyra that technology is IRL, I made my pitch to the senate to an instrumental of the Flim Flam song someone put on, and it went so perfectly everyone at the table was dying laughing.

Thinking back, I suppose they could've just like captured and interrogated me for the knowledge, but they didn't want to open relations to Equestria on a bad foot, and our group was fairly high-profile, so buying it for some small piece of their GNP was probably preferable to risking a big international incident.

Yikes, dodged that one. Oh, and this other time a guard (player character) went crazy and tried to murder me for erroneously believing I'd done something scandalous with Celestia.

Man, that was the most freaking amazing RP... I gotta write it as a fic.