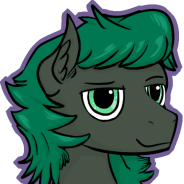 Minus
Downvote Addict
"@CyanLightning":/art/2018-derpibooru-community-collab/post/3497781#post_3497781
The f*** was I thinking? I drew 10 ponies yet haven't drew my own. But hey at least it's pleasure to help other and also my own vector will finish before the deadline, hopefully.[/bq]
Haha! I see I'm not the only one. This is my fault for not expecting to be busy on the 25th and 26th. Though I guess calling it "busy" is subjective. Still I was out of comission. Now I'm rushing and got two done in time for the deadline.
>>1617594t

But coming here I find out, we have more time now? I still have 2 more to do before I get to mine, so I guess it's all up in the air right now.