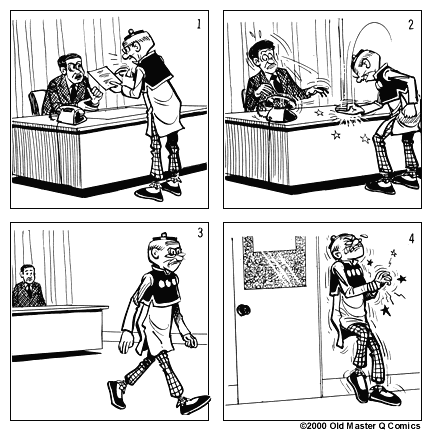 , you have to show that boss who's boss and immediate action for your fellow union employees!! Don't be afraid to stand up what's right against your employer!
 



 
The title of the comic comes from a reversion of the phrase an iron hand in a velvet glove
 
Click here to see more Master Q Parodies!
Comments